About Me
Passionate about the field of architecture, decoration and new technologies, interior design has attracted all my attention!
With more than 6 years of experiance in the field of creation of 3D architectural synthesizer images and animation films, I created the 3D Group samir-eliouj.com with the conviction that it could bring a real innovation in the market. real estate.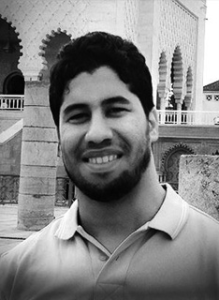 My Story
Born in Marrakech, from the start Samir Eliouj was destined to compose with different influences. Graduate of Applied Arts from Hassan II, he specializes in graphic design and design consulting. Very quickly, he works for many agencies and architects in Morocco, as well as abroad. Then will follow 6 years of collaboration on prestigious projects such as the realization of the animated film Agadir Training Center and the Islamic Center of Belgium. With this success, he knows how to make the most of the creativity, know-how and metrics of the latest technologies such as Augmented Reality, 3D animation and 360 ° Rendering.
​
DO You Have A 3D Project
Whether you are an architect, freelancer, real estate developer, take advantage of the power of innovation at affordable prices, we deliver the perfect tools for your real estate marketing